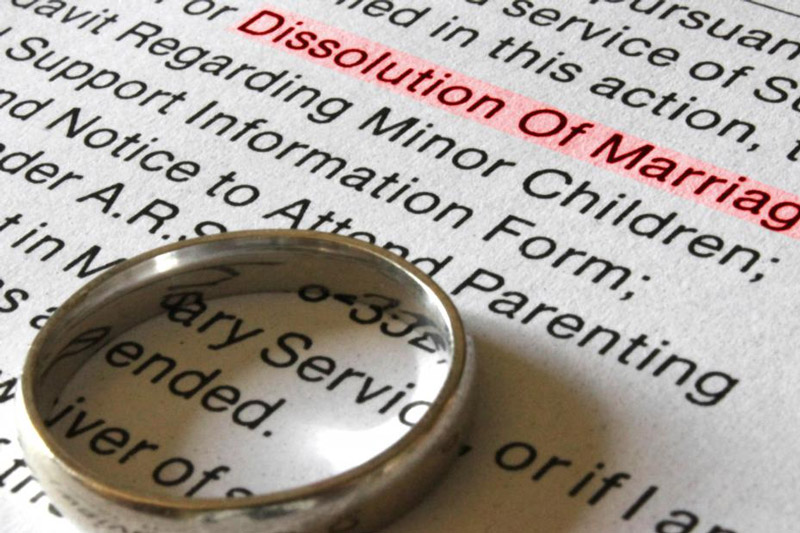 First and foremost, if you and your partner will agree to the terms of your divorce that will be listed below, then this will be a quick and painless way to end your marriage in the state of Nevada.
You need to both agree to on ALL things that will be listed below:
Child Support Payments
Health Insurance for your children
What you are doing with debts
What you are doing with properties
If you or your spouse will be getting alimony (how much, how long)
Will you go back to your maiden name?
If the both of you can come to an agreement with everything that was mentioned above, then you made this divorce ten times easier on you because you can file for divorce together. Most of the time, you will not even have to go to court to finalize your divorce since the judge will sign off on it without needing a hearing.
You are going to need to follow these next few instructions very carefully to ensure that you do everything correct.
Procedure for Filing a Joint Petition: Complete the Papers
The first step of this entire procedure is going to be filling out all the documents needed to get the ball moving.
You will need to fill out all the below documents. If you miss one document, your divorce will be rejected by the court of Nevada.
You will need to follow out:
Affidavit of Resident Witness
Civil Cover Sheet
Confidential Information Sheet
Decree of Divorce
Joint Petition for Divorce
Civil Cover Sheet
The Civil Cover Sheet is just the basic identifying information about you, your soon to be ex-partner, and any children you may share together.
Confidential Information Sheet
The Confidential Information Sheet is where you will need to place your social security numbers. This will end up helping for child support later down the line, if that becomes an issue.
Affidavit of Resident Witness
If you are looking to get divorced in Nevada, one of you will need to be a Nevada state residence to officially file.
The Affidavit of Resident Witness will be the form that proves that one of you lives in the state of Nevada for at least the 6 weeks leading up to you filing for divorce and that you intend to remain in the state after the divorce is finalized.
If both of you are residents, you will only need to pick one of you to be on this sheet. You will then need to request a family member, friend, or co-worker who you see often to complete the Affidavit of Resident Witness.
Joint Petition for Divorce
Now, this Joint Petition for Divorce form will let the judge know that the both of you have agreed upon your divorce. This form will also include the full agreement to everything in your divorce including your visitation custody, division of debts and property, child support, and alimony. The both of you must go through every section and sign it with a notary present for it to be fully completed.
Decree of Divorce
The Decree of Divorce is just yet another form where you will need to complete together and sign. The judge cannot sign off on the Decree of Divorce until you both went through and signed it first.
Joint Petition for Divorce Nevada: File the Papers
When you are done filling out all the above forms, you will then need to go to your district court, which every county has one to officially file for your divorce.
You should keep in mind that the district court will charge you a fee, which is commonly referred to as a filing fee to file these divorce papers. Also, keep in mind this fee will differ from county to county as well.
In the chance that you are not able to afford this filing fee you can fill out a filing fee waiver form as well to see if you qualify.
Take the Decree to the Judge
After everything is processed at the district court, you will want to make 3 copies of your joint petition. These copies should all have your filing date and case number on the very first page.
You will then want to make 2 copies of just your Decree of Divorce. You will then need to attach a copy of both the Decree of Divorce and your joint petition.
To finalize your divorce, you will need to get the following ready to bring to the judge:
Copy of all documents you have filed
The original copy of your Decree of Divorce and your Joint Petition
Copy of your joint petition and the 2 copies of Decree of Divorce
You will need to talk to your local court to find out where exactly you will be turning these in for the judge to sign.
When you turn them in, the judge will go over your paperwork. If you did everything correctly in these forms, the judge can sign off on your Decree of Divorce. You will more than likely get a call from a staff member of the judge to come down to the court to pick up your Decree, so you can file it yourself, or if you are lucky the staff member of the judge will send you your Decree of Divorce in the mail.
But regardless when you get the final Decree you will be responsible for:
Ensuring the Decree is filed at the Clerk's Office
Ensuring both parties have a copy of the Decree of Divorce
Related Posts: