Nevada State Veteran Benefits: A Comprehensive Guide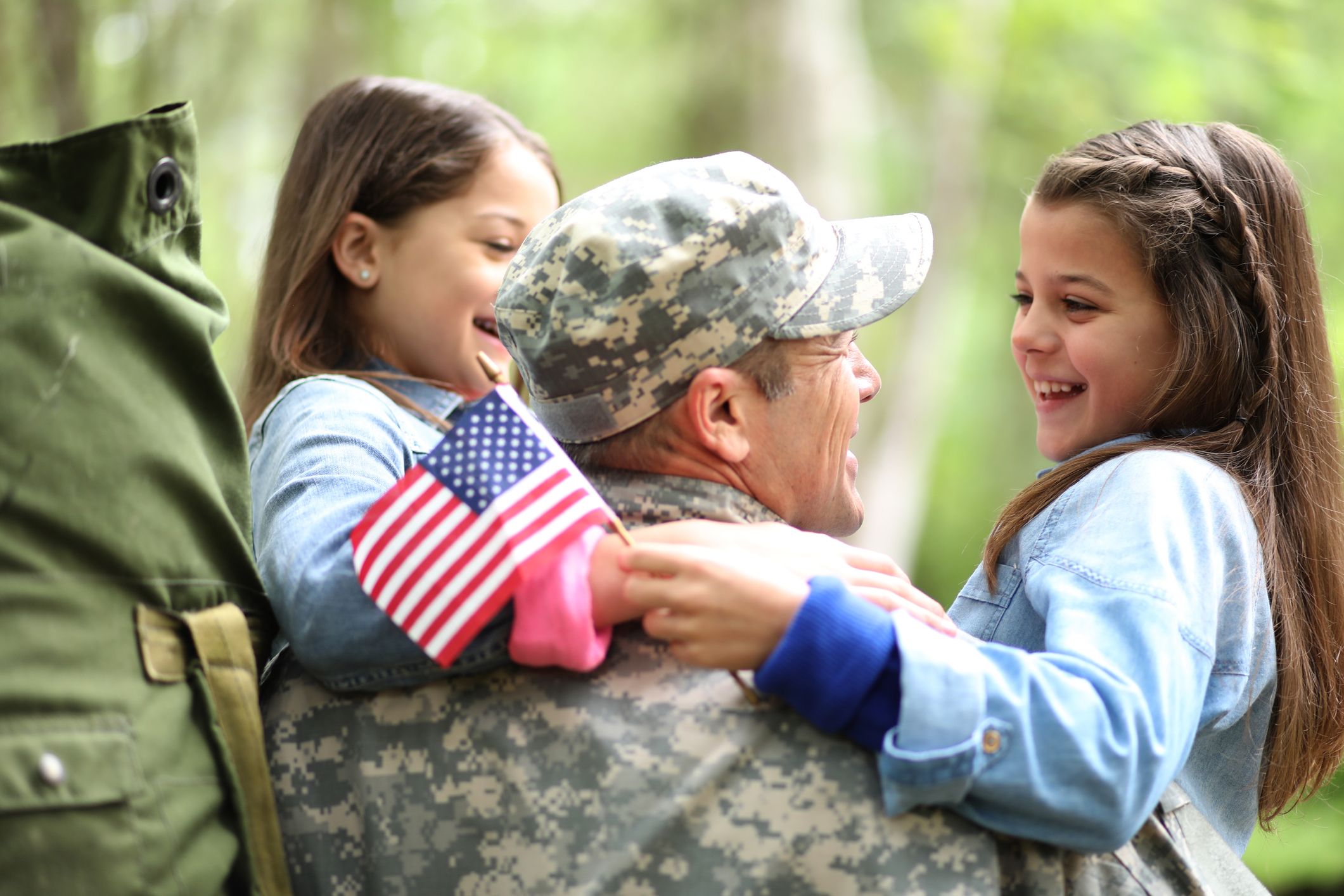 There's no doubt that our nation's veterans deserve to be rewarded for their dedication and service. To that end, every state in the U.S. offers benefits to its veterans, and Nevada is no exception. From housing and employment assistance to educational opportunities and medical care, Nevada offers numerous services aimed at helping veterans navigate post-service life. Join us as we delve into the specifics of these benefits, the role of the Nevada Department of Veterans Services, and the number of veterans who are currently benefiting from these services.
Nevada State Veteran Benefits: An Overview
Veterans residing in Nevada are entitled to a range of state benefits. These include but are not limited to property tax exemptions, employment assistance, educational scholarships, veteran home loans, and special veteran license plates. Nevada also provides veterans with free access to state parks and offers substantial benefits to disabled veterans, including a Disabled Veteran's Exemption from property tax.
The role of Nevada Department of Veterans Services (NDVS)
The Nevada Department of Veterans Services (NDVS) serves as a comprehensive resource for veterans and their families. Their mission is to connect Nevada's veterans, servicemembers, and their families to local, state, and federal benefits they have earned through their military service. The NDVS operates two State Veterans Homes, offering skilled nursing care, and a State Veterans Memorial. It also provides assistance with filing claims for federal benefits through Veteran Service Officers located throughout the state.
Number of veterans in Nevada benefiting from these services
As of the latest data, Nevada is home to approximately 220,000 veterans. The exact number of veterans benefiting from these services is hard to ascertain as many of these services are utilized by family members as well. However, it's safe to say that thousands of veterans in Nevada are tapping into these services each year, aiding them in improving their quality of life post-service.
Education Benefits
One significant educational benefit offered by Nevada is the Nevada Promise Scholarship. Available to eligible veterans, the Nevada Promise Scholarship covers tuition and mandatory fees for up to three years at any Nevada community college. This scholarship aims to provide a pathway to higher education and advanced training for veterans who might not otherwise have such an opportunity.
Beyond scholarships, Nevada offers further support in the form of Veteran Fee Waivers. Eligible veterans and their dependents can receive waivers for registration, laboratory, and other mandatory fees at Nevada System of Higher Education institutions. This benefit reduces the financial strain of pursuing further education and training post-service.
Role of the Nevada Department of Education in veteran benefits
The Nevada Department of Education plays a vital role in ensuring veterans can access these educational benefits. They work in partnership with the NDVS to disseminate information about educational benefits and provide assistance in application processes. Their involvement ensures that veterans can smoothly transition into educational institutions and maximize the benefits they're entitled to.
Employment Benefits
Veterans preference for state employment
Nevada provides veterans, and in some cases their spouses and surviving spouses, preference in appointment and promotions for state jobs. This preference acknowledges the valuable skills, training, and character developed through military service. It aims to facilitate the transition from military to civilian employment and ensure that veterans are represented within the state workforce.
Nevada JobConnect's services for veterans
Nevada JobConnect is a significant resource for veterans seeking employment. This statewide network provides veterans with access to job postings, job search workshops, career guidance, and resources for career advancement. They offer priority services to veterans, including dedicated Veteran Representatives who can provide personalized assistance in job searches and career planning.
Role of the Nevada Department of Employment, Training, and Rehabilitation (DETR)
The Nevada Department of Employment, Training, and Rehabilitation (DETR) oversees programs designed to help veterans transition into the civilian workforce. This includes the Veterans Employment Services program, which provides assistance with resume writing, job searches, interview skills, and more. DETR works hand in hand with Nevada JobConnect to support veterans' employment needs, ensuring their skills and experiences are valued in the Nevada job market.
Housing and Financial Benefits
The Nevada's Veterans Home program, overseen by the NDVS, provides comfortable, safe, and secure living environments for veterans and their spouses. With two state-of-the-art facilities in Boulder City and Sparks, these homes offer skilled nursing services, including memory care and rehabilitative services. These programs are designed to enhance veterans' quality of life, emphasizing dignity and respect.
Tax exemptions for veterans
Nevada offers generous tax exemptions for veterans, including property tax exemptions. Veterans who served during wartime and are at least 60% disabled can claim a substantial reduction in their property tax bill. This exemption can also apply to surviving spouses. In addition, there are certain sales and use tax exemptions for disabled veterans when purchasing adaptive equipment.
Home Loans and Housing Assistance for Veterans
Veterans in Nevada also have access to home loans and housing assistance. Through the Nevada Department of Business and Industry, veterans can access the Home Is Possible For Heroes program, offering below-market interest rates on home loans. Furthermore, various housing assistance programs help veterans avoid homelessness, supporting those struggling with stable housing to find and maintain a suitable residence.
Health and Medical Benefits
The Nevada Veterans' Services and Assistance program provides veterans with a multitude of health and medical benefits. This includes access to two Veterans Affairs (VA) hospitals and multiple community-based outpatient clinics across the state. Veteran Service Officers assist veterans and their families with filing claims for federal VA benefits, including healthcare services.
Mental Health Services for veterans
Mental health services for veterans are a crucial part of the health benefits provided. Veterans can access a range of mental health services, from counseling and therapy to support groups and crisis intervention. The NDVS collaborates with the VA and other community partners to ensure that veterans have access to comprehensive mental health care.
Medical facilities available for veterans in Nevada
Veterans residing in Nevada have access to several high-quality medical facilities. The VA Southern Nevada Healthcare System in North Las Vegas and the VA Sierra Nevada Health Care System in Reno provide a range of healthcare services. Furthermore, there are numerous community-based outpatient clinics spread across the state, ensuring that veterans in more remote areas also have access to care.
Other State Veteran Benefits
Burial and memorial benefits
Nevada extends several benefits related to burial and memorial services for veterans. The state operates the Northern Nevada Veterans Memorial Cemetery and the Southern Nevada Veterans Memorial Cemetery, providing dignified and respectful final resting places for veterans and their eligible family members. In addition, the state provides a Veterans Memorial Program, offering personalized memorial certificates to honor the service and sacrifice of deceased veterans.
Recreational benefits for veterans
The state of Nevada recognizes the value of recreation for its veterans, offering several recreational benefits. Veterans can access all Nevada State Parks free of charge. This includes day-use entrance, camping, and boating, allowing veterans to enjoy the state's rich natural resources. Furthermore, disabled veterans are eligible for a discounted hunting and fishing license, providing an additional recreational outlet.
Legal and advocacy services available for veterans
Legal and advocacy services are available to assist Nevada's veterans. For instance, the Nevada Office of Military Legal Assistance provides pro bono legal assistance to active duty, reserve, and National Guard members. Moreover, the NDVS employs veteran advocates who can assist with navigating the benefits system, representing veterans in the benefits claims process, and advocating for their rights.
How to Apply for Nevada State Veteran Benefits
Applying for Nevada state veteran benefits begins with contacting the Nevada Department of Veterans Services (NDVS). Veterans or their family members can schedule an appointment with a Veteran Service Officer who can assist with the application process for state and federal benefits. The NDVS also provides an online benefits guide that veterans can use to begin understanding the services available to them.
Necessary documentation and eligibility requirements
Applying for benefits typically requires documentation to prove military service and residency in Nevada. The most common form of documentation required is the DD-214, or discharge papers, which provide evidence of military service. Other required documents may include proof of Nevada residency, VA disability rating documents (for certain benefits), and financial information for income-based benefits. Each benefit has specific eligibility requirements, so veterans are encouraged to consult with a Veteran Service Officer for personalized guidance.
Assistance provided by the Nevada Department of Veterans Services (NDVS)
The NDVS plays a crucial role in connecting veterans with their benefits. Beyond assisting with applications, the department provides representation for veterans in the benefits claims process, advocating for them with the VA. Furthermore, they offer regular outreach programs and informational events to educate veterans and their families about the benefits available to them.
Conclusion
In conclusion, Nevada provides a comprehensive suite of benefits to its veterans, recognizing their sacrifices and service. These benefits span education, employment, housing, finance, health, recreation, and beyond. The Nevada Department of Veterans Services plays a critical role in ensuring veterans can navigate and access these benefits. By staying informed and utilizing these resources, Nevada's veterans can significantly enhance their quality of life post-service. Whether you're a veteran yourself or know someone who is, we hope this guide serves as a valuable resource in exploring and understanding Nevada's commitment to its veterans.