Understanding Nevada's Immigration Laws: A Comprehensive Guide for Immigrants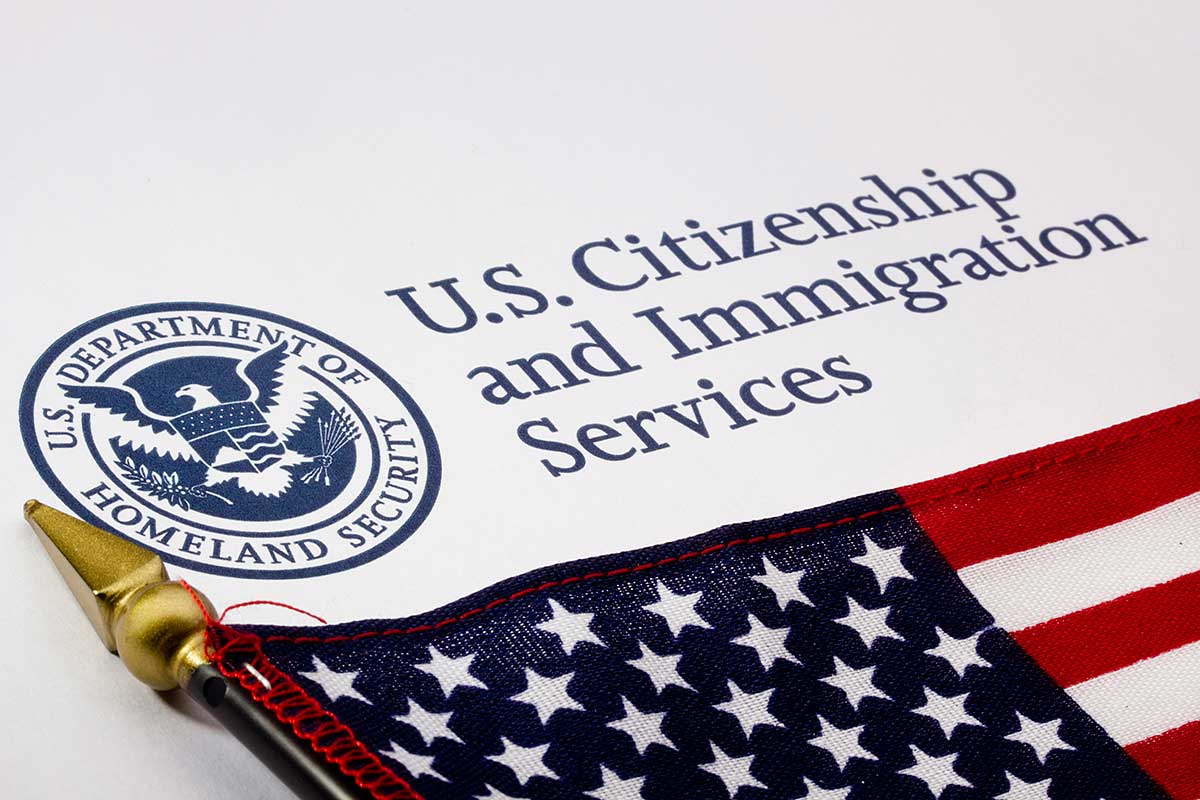 Navigating the complex labyrinth of immigration laws can often feel overwhelming. This is particularly true for Nevada, a state with its own unique approach towards immigration.
Nevada's Immigration Laws: A Glimpse Into History and Purpose
The Evolution of Immigration Laws in Nevada
Understanding the present landscape of Nevada's immigration laws requires looking back at their evolution. Nevada has always been a melting pot, with its demographic fabric woven by immigrants from different parts of the globe. The state's immigration laws have evolved over time to balance economic demands, humanitarian commitments, and security concerns.
The Core Objectives Behind Nevada's Immigration Laws
Nevada's immigration laws are designed to control the flow of people entering, staying, and leaving the state. They aim to protect the interests of its citizens, ensure the security of the state, and uphold humanitarian values.
Understanding Immigration Statuses in Nevada
Navigating the Nevada immigration system requires a clear understanding of the various statuses one can hold.
Visa: The Entry Ticket to Nevada
A visa is essentially an approval that allows a foreigner to enter and stay in Nevada for a specific purpose and duration. The types of visas include, but are not limited to:
Tourist Visa: For those visiting Nevada for leisure or tourism.
Work Visa: For those who plan to work in Nevada. This includes categories such as H1B, L1, and O1 visas.
Student Visa: For individuals intending to study in Nevada. These include F1, J1, and M1 visas.
Green Card: A Stepping Stone to Permanent Residency
A Green Card holder, also known as a lawful permanent resident, is an immigrant who has been granted the right to live and work permanently in Nevada. You can obtain a Green Card through:
Family sponsorship: If you have close relatives who are U.S. citizens or Green Card holders.
Employment: If you have a permanent job offer from a Nevada-based employer.
Refugee or asylum status: If you're a refugee or an asylee who has been in the U.S. for at least one year.
Naturalization: The Path to Becoming a Nevada Citizen
Naturalization is the process through which an immigrant becomes a U.S. citizen, after meeting certain eligibility requirements, such as:
Being a Green Card holder for at least five years.
Demonstrating good moral character.
Passing a U.S. civics test and demonstrating English language proficiency.
Diving Deeper into Nevada's Visa Categories
Navigating Nevada's visa landscape can feel daunting, especially with its array of categories, each tailored to specific purposes. In this section, we'll explore the key types of visas – tourist, work, and student – and provide insights into their respective application processes and requirements.
Unveiling Nevada's Tourist Visa
A tourist visa, technically known as a B-2 visa, allows foreigners to enter Nevada for leisure, tourism, or medical treatment.
The Tourist Visa Application Process
To apply for a tourist visa, you need to:
Complete the online nonimmigrant visa application, Form DS-160.
Schedule and attend your visa interview at your local U.S. embassy or consulate.
Pay the visa application fee.
Provide required documents, such as your passport, travel itinerary, and proof of financial means to cover your stay.
Unraveling Work Visas in Nevada
Work visas allow foreign nationals to work legally in Nevada. The primary categories include H-1B for specialty occupations, L-1 for intracompany transferees, and O-1 for individuals with extraordinary abilities.
H-1B Visa: The Specialty Occupations Visa
To qualify for an H-1B visa, you need to have a job offer from a U.S. employer in a specialty occupation, typically requiring a bachelor's degree or higher.
The process involves:
The U.S. employer filing a Labor Condition Application with the Department of Labor.
Upon approval, the employer submits Form I-129, Petition for Nonimmigrant Worker, to U.S. Citizenship and Immigration Services (USCIS).
If the petition is approved and a visa number is available, the applicant can apply for the H-1B visa.
L-1 Visa: The Intracompany Transferees Visa
The L-1 visa is for executives, managers, or specialized knowledge professionals transferring to a U.S. branch of their current employer.
The process involves:
The U.S. employer filing Form I-129 with USCIS.
Upon approval, the employee can apply for the L-1 visa.
O-1 Visa: For Individuals with Extraordinary Abilities
The O-1 visa is for individuals who have demonstrated extraordinary ability or achievement in the sciences, arts, education, business, or athletics.
The process involves:
A U.S. employer, agent, or foreign employer filing Form I-129 with USCIS.
Upon approval, the individual can apply for the O-1 visa.
Decoding Student Visas in Nevada
Student visas are for individuals who wish to pursue full-time academic or vocational studies in Nevada. The main categories include F-1 for academic students, J-1 for exchange visitors, and M-1 for vocational students.
F-1 Visa: The Academic Student Visa
To qualify for an F-1 visa, you must be enrolled in an "academic" educational program, a language-training program, or a high school.
The process involves:
Receiving a Form I-20 from your U.S. school.
Paying the SEVIS (Student and Exchange Visitor Information System) fee.
Applying for an F-1 visa at your local U.S. embassy or consulate.
Navigating the Path to a Green Card and Permanent Residency in Nevada
Achieving permanent residency status in Nevada, signified by the acquisition of a Green Card, is a significant milestone for many immigrants. In this section, we delve into the requirements, application process, and common hurdles encountered along this journey.
Unpacking the Green Card Eligibility Requirements in Nevada
Before venturing into the Green Card application process, it's crucial to ascertain if you meet the eligibility requirements. These may vary depending on the specific category under which you're applying, but commonly include:
Being eligible for one of the immigrant categories established in the Immigration and Nationality Act (INA)
Having a qualifying immigrant petition filed and approved (with a few exceptions)
Having an immigrant visa immediately available
Being admissible to the United States
The Green Card Application Process in Nevada
Here's a generalized step-by-step overview of the Green Card application process:
Petition Filing: A qualifying relative or employer files an immigrant petition on your behalf. Most people are sponsored by a family member or employer in the U.S.
Visa Availability: If the petition is approved, you must wait for a visa number to become available according to the visa bulletin published by the U.S. Department of State.
Application Submission: Once the visa number becomes available, you can apply to adjust your status to permanent resident or apply for an immigrant visa abroad. This involves preparing and submitting Form I-485, Application to Register Permanent Residence or Adjust Status.
Interview: You may be required to attend an interview at a USCIS office or U.S. embassy or consulate, depending on where you applied.
Decision: USCIS or the consular officer will review your case and issue a final decision. If approved, you become a lawful permanent resident of the U.S.
Overcoming Common Roadblocks in the Green Card Journey
The road to obtaining a Green Card in Nevada can present numerous challenges:
Lengthy Processing Times: Immigration procedures are notorious for lengthy processing times, which can lead to stress and uncertainty.
Administrative and Legal Hurdles: Incomplete applications, errors in forms, or failure to provide required documents can cause delays or denials.
Visa Availability: Some immigrants have to wait for years for a visa number to become available due to annual limits on certain categories.
Admissibility Issues: Certain conditions, such as a criminal record, previous immigration violations, or health-related grounds, may make an immigrant inadmissible.
Being aware of these potential issues can help you prepare and address them proactively.
Journey to Naturalization and Citizenship in Nevada
Naturalization, the process of becoming a U.S. citizen, is the final step in the immigration journey for many Nevada residents. In this section, we'll explore the naturalization process, the rights and responsibilities that come with citizenship, and the application steps.
An Overview of the Naturalization Process in Nevada
Naturalization involves several steps, beginning with meeting the eligibility criteria and culminating in taking the Oath of Allegiance. Here's an overview:
Determine your eligibility: The primary eligibility criteria include being at least 18 years old, being a Green Card holder for at least five years (or three years if married to a U.S. citizen), and demonstrating good moral character.
Prepare and submit your application: Fill out Form N-400, Application for Naturalization, and submit it along with supporting documents and the filing fee to the USCIS.
Attend the biometrics appointment: After submitting your application, USCIS will schedule a biometrics appointment to take your fingerprints, photograph, and signature.
Complete the interview and tests: Next, you'll be scheduled for an interview, where you'll be tested on your knowledge of English and U.S. civics.
Take the Oath of Allegiance: Once approved, you'll participate in a naturalization ceremony and take the Oath of Allegiance, officially becoming a U.S. citizen.
Rights, Responsibilities, and Benefits of U.S. Citizenship
Becoming a U.S. citizen affords you several rights and responsibilities, including:
The right to vote in federal elections
The right to serve on a jury
The right to apply for federal employment requiring U.S. citizenship
The responsibility to obey all federal, state, and local laws
The responsibility to serve in the U.S. armed forces, if needed
In addition to these, you also enjoy benefits like the ability to sponsor family members for immigration, the freedom to travel on a U.S. passport, and the assurance that your status as a citizen is permanent and can't be taken away.
Applying for Citizenship in Nevada
The process to apply for U.S. citizenship in Nevada includes:
Prepare your application: Complete Form N-400, provide photocopies of the required documents, and pay the application fee.
Submit your application: Mail your application package to the correct USCIS address. Once received, USCIS will send you a receipt notice.
Go to your biometrics appointment: Attend the biometrics appointment scheduled by USCIS.
Complete the interview: Prepare for and attend the citizenship interview. You will take the U.S. civics and English language tests during the interview unless you qualify for an exemption.
Attend the Oath of Allegiance ceremony: Once your application is approved, you will be invited to participate in a naturalization ceremony. You will receive your Certificate of Naturalization after taking the Oath of Allegiance.
Embarking on the path to U.S. citizenship is a momentous decision. It's a complex process that requires careful preparation, understanding of the law, and patience. Always remember to consult with an immigration attorney for personalized advice or to handle complex situations.
Securing Legal Assistance in Nevada for Immigration Matters
Immigration laws and processes can be intricate and challenging to navigate without professional help. Legal assistance, whether free or paid, can be a lifesaver. In this section, we explore resources for legal help in Nevada and discuss the importance of such assistance in immigration matters.
Resources Available for Legal Assistance in Nevada
Nevada offers various resources for legal assistance in immigration matters, both free and paid:
Non-profit Legal Aid Organizations: Organizations like the Nevada Immigrant Resource Project, Catholic Charities of Southern Nevada, and the Legal Aid Center of Southern Nevada offer free or low-cost legal assistance to immigrants.
Private Immigration Lawyers: Hiring a private immigration lawyer ensures personalized service and advice tailored to your specific circumstances. You can find immigration attorneys through the State Bar of Nevada's lawyer referral service.
Law School Clinics: Universities like the University of Nevada, Las Vegas, offer law clinics where law students, supervised by faculty members, provide free legal services, including immigration assistance.
Online Legal Platforms: Services like Avvo and Justia connect you with immigration attorneys and provide legal advice online.
Importance of Legal Assistance in Navigating Immigration Laws
Understanding and navigating immigration laws can be challenging due to their complexity and constant changes. Legal assistance can provide:
Guidance: A legal professional can guide you through the immigration process, helping you understand requirements, fill out forms, and prepare for interviews.
Representation: Lawyers can represent you in court and in communications with immigration authorities.
Problem-solving: Attorneys can help resolve complex immigration issues, such as visa denials, deportations, or admissibility challenges.
Wrapping Up: Navigating Nevada's Immigration Laws
Understanding Nevada's immigration laws can be overwhelming, but with the right resources and legal assistance, the journey can be significantly more manageable. This guide aimed to provide a comprehensive look into the immigration landscape in Nevada, from the basic understanding of immigration statuses to the complexities of obtaining visas, Green Cards, and naturalization.
Legal assistance plays a crucial role in successfully navigating these processes, offering guidance, representation, and problem-solving skills. Whether you utilize free resources or hire a private immigration attorney, obtaining professional help can be invaluable in your immigration journey.