Incentives for Tech Startups in Nevada: A Dive into the State's Economic Development Strategies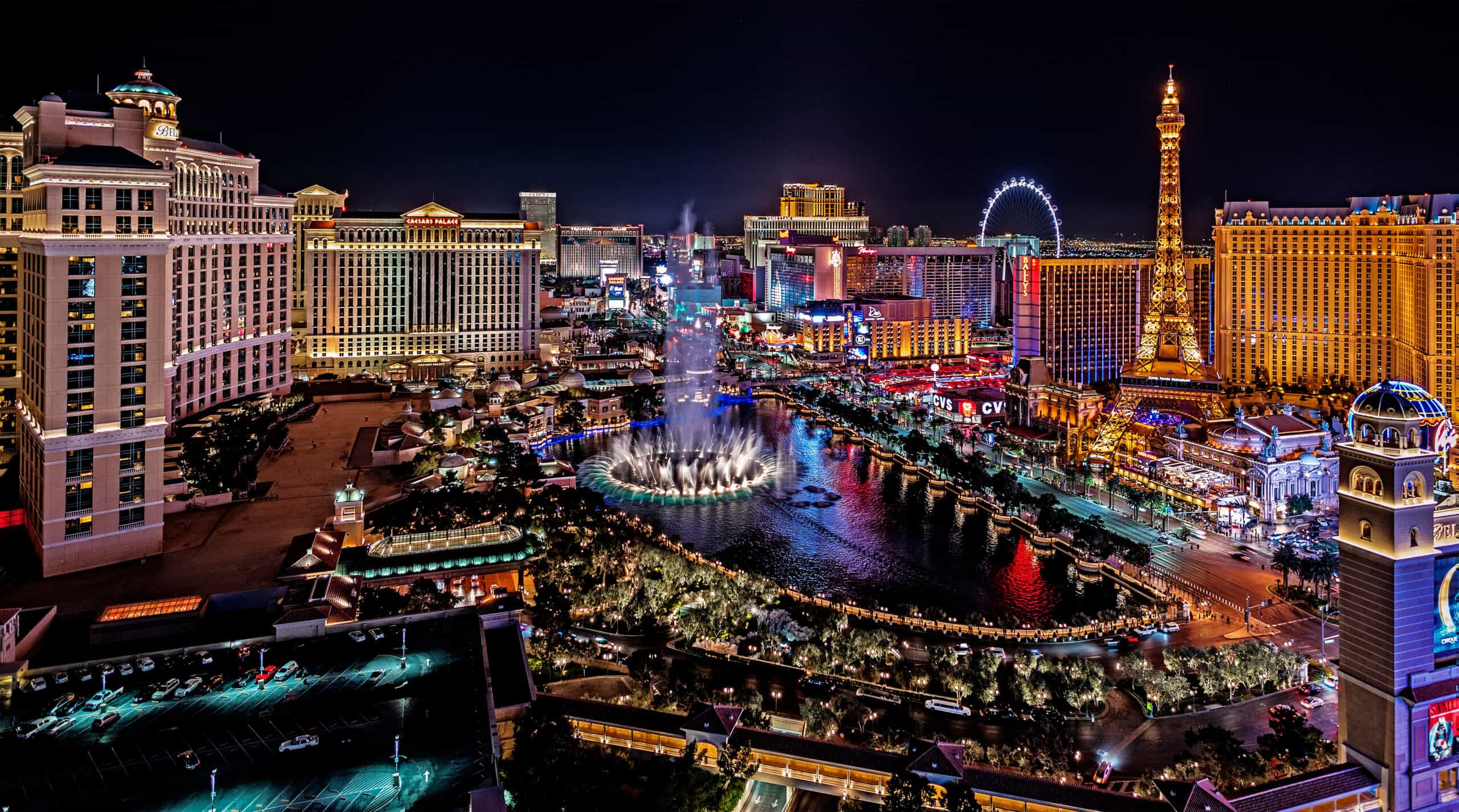 Nevada, popularly known for its bustling Las Vegas strip and vast arid landscapes, has undergone significant economic transformation over the years. Historically, the state's revenue primarily hinged on its gaming, tourism, and mining industries. But as economies globalize and technology becomes a central force of change, Nevada is proactively adapting. The state recognizes that diversifying its economic base is essential to sustain growth and resilience against future downturns. Thus, over the last decade, a concerted push towards inviting and incubating tech startups has been evident in Nevada's economic strategies.
The Importance of Tech Startups in Today's Economy
The 21st century is often dubbed the 'digital age', and rightfully so. With technological advancements taking center stage, tech startups have become the backbone of modern economies. These businesses introduce innovation at a rapid pace, creating products, platforms, and solutions that cater to the evolving needs of global consumers. Moreover, tech startups are instrumental in generating employment, stimulating research and development, and fostering a culture of entrepreneurial zeal.
For states and countries, nurturing a healthy tech ecosystem isn't just a luxury; it's a necessity. A thriving tech sector signifies a forward-looking economy, equipped to handle the challenges of a rapidly changing global market.
In recognizing the massive potential of tech startups, Nevada has undertaken initiatives to make the state an appealing destination for these ventures. The state's leadership has consistently exhibited a vision to mold Nevada into a technological powerhouse. Several policies, financial incentives, and infrastructure developments have been rolled out to catalyze this vision.
The Nevada Promise: Why the State is Wooing Tech Startups
Nevada's Vision for Becoming a Major Tech Hub in the US
Nevada has a clear vision: to be recognized not just for its dazzling entertainment but also as a pioneering force in the technology sector. The state government, in collaboration with private sectors and educational institutions, has been actively crafting a roadmap to establish Nevada as a premier destination for tech startups in the US. This vision is backed by an intricate understanding of the future of work, commerce, and lifestyle, all intertwined with the advancements in technology. Nevada seeks to be at the forefront of this transformation.
The Role of Tech Startups in Diversifying Nevada's Economy Beyond Tourism and Entertainment
While the neon lights of the Las Vegas Strip have long been a hallmark of Nevada's identity, the state understands the importance of diversification. Relying heavily on tourism and entertainment sectors can be volatile, especially in the face of unforeseen challenges like global pandemics or economic downturns. Tech startups offer a pathway to diversify the state's economic base.
Startups in the tech sector bring in several advantages. They attract a skilled and diverse workforce, encourage a culture of innovation, and lead to the creation of ancillary businesses. Furthermore, these businesses tend to have a broader customer base, not limited by geographical boundaries, allowing Nevada to tap into global markets.
It's not just about economic resilience, though. Embracing tech startups is about shaping Nevada's identity for the future, signaling its readiness to be a player in the global technological arena. The state wants to move beyond the casinos and hotels and make headlines for its tech innovations, research breakthroughs, and entrepreneurial success stories.
Tax Incentives for Tech Startups
Nevada's Lack of State Income Tax: A Boon for Businesses
One of the most significant advantages of setting up a business in Nevada is the absence of a state income tax. This financial benefit is not just limited to individuals; corporations too can breathe easy knowing they won't be subjected to state-level income taxes. For tech startups, especially those in the early stages where every dollar counts, this can make a massive difference in their financial health and growth potential. The money saved can be redirected towards research, development, or scaling operations, providing a competitive edge in the market.
Sales and Use Tax Abatements for Technology-Related Purchases
In an effort to further stimulate the tech sector, Nevada offers specific sales and use tax abatements for technology-related purchases. This means that when tech startups buy equipment or other tech-related materials, they can benefit from reduced tax rates. It's a clear acknowledgment by the state of the initial capital challenges startups face. By easing this financial burden, Nevada ensures that these companies can invest more in innovation, product development, and other crucial areas that drive growth.
Modified Business Tax (MBT) Credits
The Modified Business Tax, commonly known as MBT, is levied on businesses based on their gross revenue. However, recognizing the unique financial dynamics of startups, Nevada offers specific credits to reduce this tax burden. Tech startups can leverage these credits, further lowering their operational costs. Such incentives underline Nevada's commitment to fostering a friendly business environment, one where startups aren't weighed down by excessive taxation but are empowered to thrive and expand.
Funding and Financial Incentives
Grant Programs Tailored for Tech Startups
To ensure that nascent tech enterprises have the monetary support they require, Nevada has introduced a range of grant programs. These programs are specifically designed to address the unique challenges and needs of startups in the technology sector. From supporting early-stage prototype development to facilitating market research, these grants provide startups with a much-needed financial cushion. What makes these grants particularly attractive is that, unlike loans, they don't need to be repaid, thus alleviating potential financial pressures on budding enterprises.
Low-interest Loans and Other Financial Programs Designed for Technology Companies
Capital accessibility is often one of the most significant hurdles for startups. To address this, Nevada has rolled out low-interest loan programs for technology-focused businesses. These loans are structured with favorable terms, considering the volatile nature of tech startups. The idea is to offer them a financial lifeline without the burden of exorbitant interest rates. Furthermore, Nevada also has specialized financial programs that cater to various facets of a tech business, be it expansion, infrastructure development, or research.
State-supported Venture Funding Opportunities
Venture capital plays a pivotal role in the tech startup ecosystem. Recognizing this, Nevada is actively fostering relationships with venture capitalists and even creating state-supported venture funding platforms. These initiatives aim to connect promising tech startups with investors ready to back them. This not only ensures that startups have access to vital capital but also exposes them to a network of industry experts and mentors.
Workforce Development Initiatives
Training Programs and Partnerships with Educational Institutions
A company's success isn't solely dependent on capital; it's equally about having the right talent to drive innovation and growth. Nevada acknowledges this and has initiated various training programs tailored for the tech industry. By collaborating with local universities, community colleges, and vocational institutions, the state is ensuring that there's a steady stream of skilled professionals ready to join the tech workforce.
These partnerships facilitate curriculum modifications, ensuring that the education system remains updated with the latest industry requirements. This symbiotic relationship benefits both students and startups. While students receive education that's relevant and in-demand, startups can tap into a workforce that's prepared and industry-ready.
Subsidies for Tech-focused Internship and Apprenticeship Programs
To further bridge the gap between education and industry, Nevada offers subsidies for tech companies that take on interns and apprentices. These programs not only provide students with real-world exposure but also offer startups a chance to groom potential future employees. By subsidizing such initiatives, the state ensures that businesses can afford to provide these opportunities without straining their finances.
Talent Attraction and Retention Incentives
Skilled talent attraction and retention is a challenge for any growing industry. Nevada counters this by offering specific incentives for tech companies to hire and retain top talent. From tax breaks based on employment numbers to training reimbursements, there are numerous incentives designed to ensure that tech startups can attract and maintain a stellar workforce.
Infrastructure and Resources
Affordable and High-Quality Office Spaces, Tech Parks, and Innovation Zones
For any startup, especially in the tech sector, the right kind of workspace can significantly influence productivity and innovation. Recognizing this, Nevada has put forth efforts to develop state-of-the-art tech parks, innovation zones, and office spaces. These areas aren't just about providing a physical location; they're meticulously designed to foster collaboration, creativity, and networking.
Moreover, the affordability factor cannot be stressed enough. Compared to other major tech hubs, Nevada offers considerably cost-effective spaces, ensuring that startups don't bleed funds on hefty rents. These savings can be channeled back into the business, allowing for quicker scaling and growth.
High-speed Internet and Other Essential Tech Infrastructure Provisions
In today's digital age, connectivity is paramount. Nevada guarantees that tech startups have access to high-speed internet, ensuring seamless operations. Besides connectivity, there's an emphasis on providing all essential tech infrastructures, from advanced data centers to cloud computing facilities. The aim is to ensure startups have every tool they need to succeed.
Collaborative Spaces and Tech Incubators
Collaboration often fuels innovation. With this in mind, Nevada has invested in creating collaborative spaces and tech incubators. These spaces bring together entrepreneurs, mentors, investors, and experts, enabling a melting pot of ideas, knowledge sharing, and partnership opportunities. Incubators also provide mentorship, access to a network of industry professionals, and sometimes even seed funding, ensuring startups have a nurturing environment to grow.
Research and Development (R&D) Incentives
R&D Tax Credits Specific to Nevada
Research and Development is the backbone of any tech startup. To encourage and support these endeavors, Nevada offers specific R&D tax credits. These credits can be availed by companies that invest in research activities within the state. The aim is to offset the often substantial costs associated with innovation, allowing startups to take more significant risks and develop groundbreaking solutions without the looming concern of financial strain.
Partnerships with Universities for Joint Tech R&D Ventures
Collaborative research often yields the most fruitful results. Nevada actively facilitates partnerships between tech startups and leading state universities. These collaborations enable startups to tap into academic expertise, advanced research facilities, and a fresh pool of ideas from student innovators. Conversely, universities benefit from real-world industry insights, ensuring that academic research remains relevant and impactful.
Support for Patent Filing and Intellectual Property Protection
Intellectual property is a valuable asset for any tech company. Nevada offers support for startups in their patent filing processes, ensuring that innovations are adequately protected. By offering guidance, workshops, and even financial assistance in some cases, the state ensures that tech entrepreneurs can navigate the often complex world of intellectual property rights with ease.
Frequently Asked Questions (FAQs)
1. What makes Nevada an attractive destination for tech startups?
Nevada has undergone a significant transformation in its bid to attract tech startups. From its advantageous tax landscape, with no state income tax and various tax abatements, to its plethora of financial incentives, Nevada provides an environment conducive to growth. Additionally, the state's initiatives around workforce development, infrastructure upgrades, and R&D support further bolster its appeal.
2. How does the state support startups in the initial stages of their business?
Nevada offers a range of grant programs specifically tailored for tech startups. These grants assist startups in their early stages, from prototype development to market research. Moreover, there are low-interest loan programs and state-supported venture funding opportunities ensuring startups have access to essential capital.
3. Are there specific programs for talent acquisition and development?
Absolutely! Nevada collaborates with educational institutions to offer training programs that ensure a steady influx of skilled professionals. There are also subsidies available for tech-focused internship and apprenticeship programs. Furthermore, the state provides incentives to tech companies to attract and retain top talent.
4. How does Nevada ensure the protection of innovations developed by tech startups?
Nevada offers robust support for intellectual property protection. Startups can avail guidance on patent filing, ensuring their innovations are safeguarded. The state's focus on intellectual property not only protects individual innovations but also boosts the overall tech ecosystem's credibility and attractiveness.
5. With so many incentives, are there specific regulatory requirements to access them?
While Nevada offers numerous incentives, startups need to meet certain eligibility criteria to benefit from them. These requirements vary based on the specific incentive but generally revolve around factors like employment numbers, investment thresholds, or operational benchmarks. It's advisable for startups to consult with local business development agencies or state departments to understand these requirements better.