Nevada Workers' Compensation: How to Guide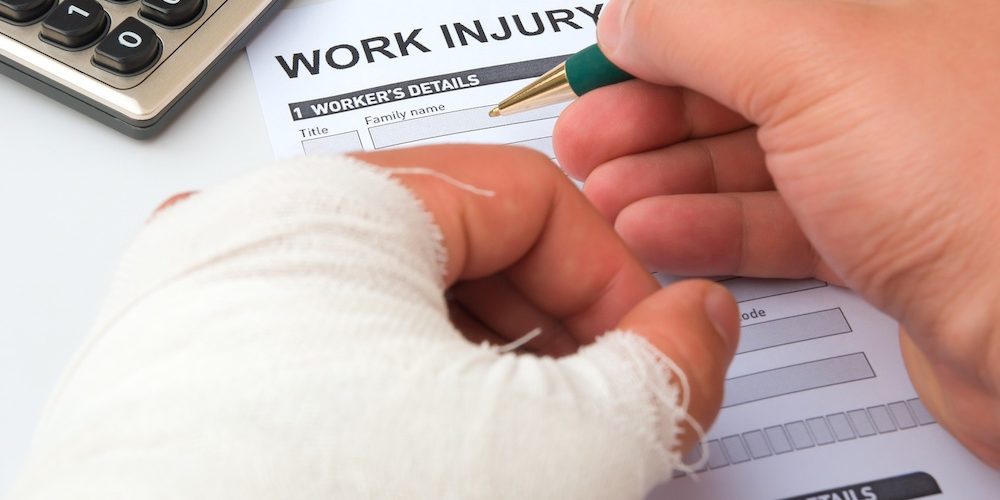 The state of Nevada law will require all private employers with more than one employee to have a workers' compensation insurance.
If you are unsure of what workers' compensation insurance is, it is what will pay for your lost wages, medical bills, and permanent disability, if you are injured while on the clock. But, just like everything else there are guidelines that you will need to follow.
Today we are going to go over these requirements in the guidelines to better help you understand what type of benefits you will get, if you are even eligible, and how to go ahead and file for workers' compensation.
Am I Eligible for Workers' Compensation Insurance?
Like nearly every other state, Nevada's workers' compensation insurance will cover your injury that happens while you are on the clock at work. This means if you get injured while handling your work-related duties, you will be covered under workers' compensation.
You should know that if you are not on the clock and you get injured, you will typically not be covered by workers' compensation. For instance, if you leave your job on your lunch break and you get hurt during this time, this usually will not be covered under your employers' workers' compensation insurance.
However, you should note that traumatic injuries including you breaking a bone from slipping and falling will be covered by workers' compensation.  Even occupational diseases will be covered as well. These injuries will have to have been caused by constant movements during your workday or exposure to toxic substances that developed your illness.
What's the Process if I Become Injured at Work?
If you find yourself injured while on the clock, you will need to immediately notify your boss and get treatment as soon as possible.
You will then have to write a notice to your employer within a week after your injury or accident on the job.
If you are suffering from an occupational disease, you will have a week to write a notice to your employer from the moment you are diagnosed with it.
Then your employer will give you the form you will need to fill out to report your injury. This form is known as form C-1. You do not want to wait until the last minute to give your notice to the employer because this can cause you to not be covered under their workers' compensation insurance.
In a dire emergency, you will have the opportunity to choose what hospital and what doctor you want to see. If your injury is not an emergency, you will have to go through the workers' compensation guidelines for who and where you can get your treatment.
In the state of Nevada, employees are very limited when it comes to where they can get their care unlike some of the other states within the United States.
Sometimes you will find out that your place of employment has either contracted with a Preferred Provider Organization or an Organization of Managed Care. If so, you will need to pick a doctor from the approved list, which you can get directly from your employer.
If your place of employment is not in one of these networks, they more than likely still have a list of authorized medical providers you can go to as well. You will again need to get the approved list from your employer.
At your first medical appointment, you will need to let the physician know upfront that this injury you sustained was a work-related accident. This will prompt the physician to fill out the Employee's Claim for Compensation/Report of Initial Treatment or also known as form C-4. They will then send it off to your place of employment within 3 days from your appointment.
When your employer gets the form C-4 from the physician you saw at your medical appointment, your employer's insurance company will have 30 days to either deny or accept your claim.
What you need to know is that your official workers' compensation claim begins the moment the physician fills out and files the form C-4.
What Type of Benefits Can I Get from Nevada Workers Compensation?
Along with having your medical bills and treatment paid for, you will also can either collect permanent disability award or temporary disability payments.
Temporary Disability Fee Schedule
If your injury left you temporarily disabled and you cannot perform your job duties, then you will be eligible to get temporary total disability benefits.
You are probably wondering how the temporary total disability payments are calculated. That is a great question. These payments will be only two-thirds of your average monthly wages. The maximum temporary total disability benefits you will be able to receive is $3,697.04 monthly.
You will be eligible to receive these benefits until your physician figures out that you have reached your maximum medical improvement, which just means that your condition is not going to improve within the next year.
At this time, if you can return to your job to either do modified work or just work part-time while you are still in recovery, you can still be eligible to receive what is known as temporary partial disability benefits.
These temporary partial disability benefits will only be available to employees to ensure that they get what they would get if they got temporary total disability.
You should know these benefits will only last for a maximum of 2 years.
Permanent Disability Fee Schedule
Now, if your injury led to you being permanently disabled, then under your employers' workers' compensation insurance you will get two-thirds of your averaged out monthly wages for as long as you cannot work.
There will be certain injuries that include amputation of the legs and blindness that will consider you totally and permanently forever disabled. While there are other injuries that could also make you eligible, but for the most part, to be considered under the permanent disabled category you will never be able to get any employment from here on out.
My Claim Was Denied. What's Next?
If you found out that your workers' compensation claim was denied or that your employer's insurance company is disputing a part of your claim, under the Nevada laws you can appeal this decision.
Your very first step when you are going to file an appeal is to do so within 70 days of receiving your denial. You will need to file your appeal through the Department of Administration.
You will then have a hearing where an appointed hearing officer will listen to your side and your employers' side of the story prior to deciding to either approve or deny this claim.
If you do not agree with the decision that came out from the hearing, you will have 30 days to file an appeal with the Appeals Officer in Las Vegas.