What are the Requirements for Filing a Divorce in Nevada?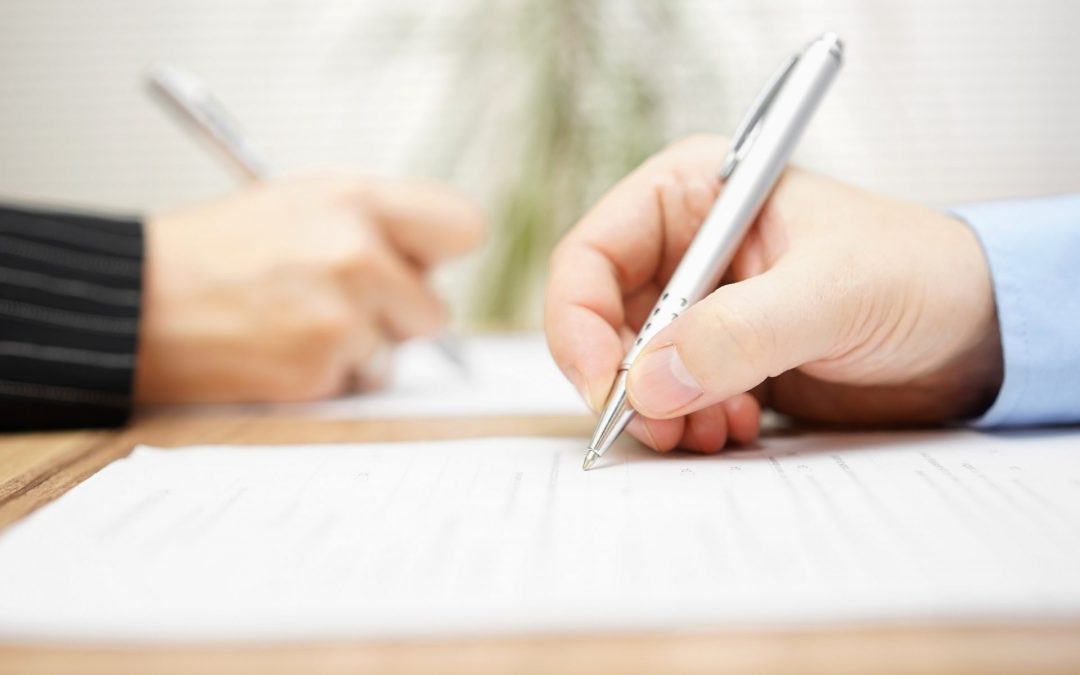 If you are getting a divorce in Nevada, you will be happy to know that it is pretty much straightforward procedure.
However, to ensure that your divorce runs as smoothly as possible, you will want to ensure that you are complying with all of Nevada's requirements and state rules.
Today, we are going to go over a broad overview of how you can get a divorce in the state of Nevada and what documents you will need to get the ball rolling.
Residency Requirements for Filing for Divorce in Nevada
By state Nevada, is going to be one of the only no-fault divorce states within the United States.
What does a no-fault divorce state mean?
Great question. It is where you do not have to list the reasons why you want a divorce from your spouse while you are filing your complaint.
Essentially instead of blaming one or the other, you can choose either living apart for the past year or incompatibility.
However, before you can file for divorce in the state of Nevada, your spouse or you must be residing in the state for a minimum of six weeks.
When filing you can either file in one of three counties such as:
The last county you guys lived as a married couple
The county where you currently live in
The county where your spouse currently lives in
Nevada Divorce Requirements: Paperwork
When you are getting a divorce in Nevada, you will have three routes to choose from.
First and foremost, if your spouse and you agree to all the main issues regarding the divorce, then you can easily file for a Joint Petition.
If you are your spouse is not on the same board with all the issues regarding your divorce, then you will need to file the standard Compliant for Divorce.
If you go down and decide to file the joint petition, you will need to have the following documents filled out and ready to go:
Original and 3 copies of your Decree of Divorce
Affidavit of Resident Witness
Child Welfare and Identification Sheet
Certificate of Service or Waiver
Now, on the other hand, if your spouse and you cannot agree to the main issues regarding your divorce, you will need to file a complaint. When filing your complaint, you will also need to file the below documents as well:
Dependent on the issues and minor details that surround your divorce case, the county you are filing in, may require you to produce additional documents. Some of the common additional documents include the Joint Preliminary Injunction and the Family Court Cover Sheet.
However, the state of Nevada also has a third type of divorce which is called the summary default divorce by affidavit or summary divorce for short.
Now, this divorce route will be the most inexpensive, yet fastest way to get a divorce in the state of Nevada.
To qualify for this divorce, both you and your spouse will have to agree with ALL issues regarding your divorce. This means you will have to agree on an amount of spousal support or waive your right to obtain spousal support. You and your spouse will also have to let go of your right to appeal, right to a new trial, along with your right to get the notice of your final decree of divorce.
In order to go ahead with the summary divorce, you will need to fill out and file a special affidavit with the Nevada court along with attaching a copy of your settlement agreement with your spouse. This affidavit will be required to state the following:
All information in the affidavit is true
You complied with the residency requirements
All information in the affidavit can be admissible in the Nevada court
The affidavit has factual support to go with every allegation
That you are competent when signing the affidavit
Then it will be up to the Nevada court to either accept or deny your affidavit. If the Nevada court accepts your affidavit and approves your settlement agreement document, they will finalize your divorce without having to endure a hearing.
File Your Forms with the Nevada Court
Once you have decided on which route to take when getting your divorce, the next step is going to be to gather all documentation needed, fill out the forms following the instructions, and fill them with your clerk of court's office within the county you decide to file in.
Keep in mind that every county may require a different number of copies of the above documents. You will also want to keep one copy of each document for your own personal records.
Serving the Divorce Papers
Under the Nevada law it will require that the party who files for the divorce to also "serve" the divorce documents to the other spouse.
Now, you can "serve" the papers though the sheriff's service, the mail, or a third-party process server. If for some reason you are not able to locate your spouse, then you are obligated to publish a notice in your local newspaper as the final option. However, when using this option, you will need to prove to the court that you were not able to locate your spouse whatsoever.
When the other spouse gets the divorce papers, they will have 20 days to file one of the below responses:
Complaint for Divorce Answer
With children the Complaint for Divorce and Counterclaim Answer
Without children the Complaint for Divorce and Counterclaim Answer
If both your spouse and you come to an agreement prior to the divorce case moving forward, and you file your settlement agreement with the court, this will end up saving you time and money in the long run.