Medicare in Nevada: Supplement Plans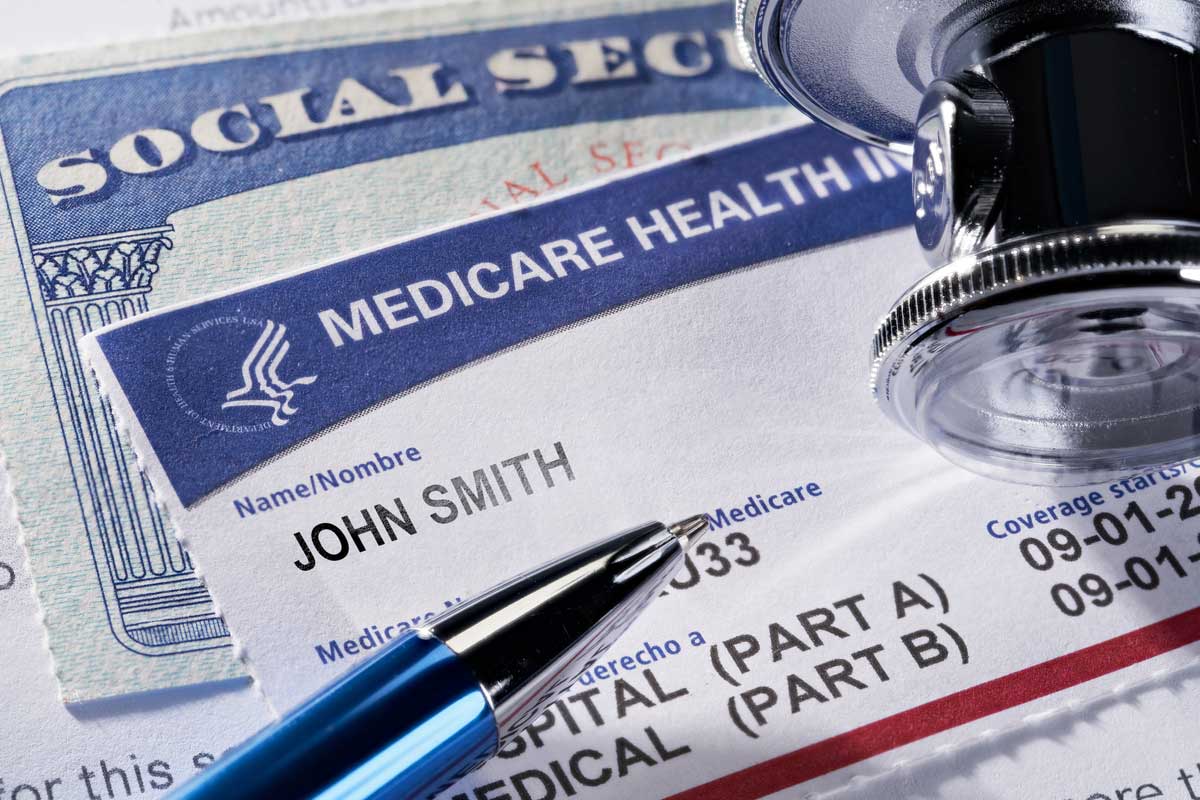 Last year in 2018, nearly 498,000 Nevada residents received some sort of Medicare coverage, which was reported by the Centers for Medicare and Medicaid Services.
Where Can I Apply for Medicare?
For majority of individuals enrolling in the Medicare Part A is typically automatic when you turn 65 unless you delay your Social Security Retirement Benefits where you will have to manually enroll for your Medicare benefits.
Supplement Plans and Advantage Plans for Medicare in Nevada
First and foremost, Medicare is a health insurance program that is given from the federal government. The Medicare will have a Part A, which is hospital insurance and Part B which is medical insurance.
Some people who get Medicare will be happy with Part A and Part B and choose to not get any other coverage. While others, on the other hand, want to also add on Part D which is the Prescription Drug Plan. Some individuals also enroll in Medigap Plan, which we will talk more about in a few minutes.
Medicare Part C, which is also known as the Medicare Advantage plan is another way to get the Medicare coverage, which consists of Part A and Part B.
However, you will need to keep in mind that each of the above plans will have different expenses and coverage details. For instance, the Medicare Advantage or Part C plan will have different benefits and different plans than the standard Medicare Part A and B.
You should also note that no matter what plan you add on to your standard Medicare Part A and Part B, you will still be required to pay for your Part B premium.
As a Medicare recipient in Las Vegas, Nevada, you should always compare all Medicare plans that is available to you to find the plans that will help your situation and health needs.
Medicare Advantage Plan
The Medicare Advantage Plan is going to be offered through a private insurance company that contracts with Medicare. The Medicare Advantage Plan will offer Part A and B along with more benefits as well.
Medicare Advantage Prescription Drug plan
The Medicare Advantage Prescription Drug Plan will include your prescription drug coverage, so you can get all the benefits you need rolled into one easy plan. You should note that the list of covered drugs can change without notice.
Medicare Prescription Drug Plan
The Medicare Prescription Drug Plan is also known as Medicare Part D. This will cover your prescription drugs. You should also note that the list of covered drugs can change without notice.
Medigap Plan
The Medigap plan is another Medicare plan offered by the private insurance companies that can help decrease your out of pocket costs for treatments that is covered under the standard Medicare plan.
Nevada Medicare Resources
Yes, you read that right, there are Nevada Medicare resources you can utilize.
First and foremost, the Nevada Aging and Disability Services Division is a part of the Nevada Department of Health and Human Services. This division offers many resources and services for seniors who reside in the state of Nevada.
Another great resource is the Senior Medicare Patrol. This resource is a fraud prevention organization, which is fully funded thanks to the federal government with their federal grant. The organization is supposed to teach Medicare recipients on how they can protect themselves from being a victim of fraud.
The Senior Rx program is essentially operated under the Nevada Department of Health and Human Services. The program is only permitted for those that receive Medicare that are on a limited income and have prescription drugs.
The State Health Insurance Assistance Program or also known as SHIP for short is another federal program that is operated at the state level. This program is another great educational resource and will provide personal counseling to people who receive Medicare benefits in Nevada. The program can achieve this through their volunteers they have stationed all over the state.