Fair to All: Housing Discrimination and Retaliation Laws in Nevada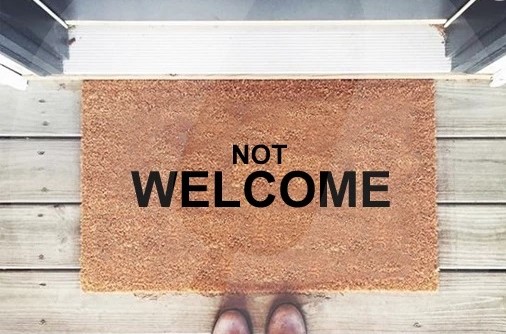 When you are a tenant in Nevada, your landlord cannot discriminate, harass, or even retaliate against you. Did you know that housing discrimination alone is against Nevada and even federal law?
Yes, there are laws out there that prohibit a landlord from discriminating against you based on your:
Race
Gender Identity
Color
Sexual Orientation
National Origin
Familial Status
Religion
Disability
Sex
What Type of Housing Discrimination is Not Allowed in Nevada?
If you are unfamiliar with the federal Fair Housing Act, you will want to peek into that because that is what prohibits ANY discrimination based on the following characteristics:
Race
Familial Status
Color
Sex
National Origin
Disability
Religion
Now, Nevada law has their own section that is against housing discrimination. Landlords in Nevada will NOT be allowed to discriminate against you based on the added following:
Gender Expression
Ancestry
Gender Identity
Sexual Orientation
Examples of Housing Discrimination
Now, that you know what a landlord cannot discriminate against, let's get down to examples of housing discrimination. All the below examples are things that a landlord CANNOT do to you as a tenant. It does not matter if you are a current or a new potential tenant.
Landlord refusing to rent to, sell to, or even compromise with you
Landlord discriminating against privileges, conditions, and terms of housing, which can include security deposits, lease terms, purchase terms, types of residency, insurance rates, and interest rates
Landlord refusing to make the dwelling available to you
Landlord refusing any inspection to you, but allows others
Landlord advertising the dwelling for certain limitations or preferences when it comes to who is allowed and not allowed
Landlord intimidating, interfering, coercing, or threatening you for trying to avoid housing discrimination
You should also note that the Fair Housing Act does have an exception when it comes to religious organizations. Their exception is that it will allow the religious organization to limit or even give preference to people who hold the same religious views as they do.
The Fair Housing Act also allows the private clubs that are not open to the general public to have preference to its members ONLY if the club has a lodge that is for non-commercial use only.
What Does the Law Say About People with Disabilities?
Of course, up until now, we only really dived into housing discrimination based on everything but your disabilities.
Just like above, landlords in the state of Nevada CANNOT discriminate against you based on your disabilities either. Landlords will be required to make reasonable modifications to their dwellings to accommodate you and your disabilities to ensure that you have equal opportunity to enjoy their housing and common spaces.
You should also note that a landlord cannot refuse to rent to you because you have a disability. The landlord cannot refuse you having a service animal as well. A service animal cannot have pet rent tacked on as well since it is NOT in the same category as a regular pet.
You should also note that all newly built multifamily housing units such as apartments, condos, and townhomes, will be required to be designed in such a way that will be accessible to everyone, including people with disabilities.
What Action Can I Take When Someone Discriminates Against Me?
If you find yourself being discriminated against, you can do a few different things. You can either file a complaint with the United States Department of Housing and Urban Development or you can file a complaint with the Nevada Equal Rights Commission.
If you choose not to file a complaint with either organization, you can always file a lawsuit in federal or state court.
How Long Do I Have to File A Lawsuit or a Complaint?
In the state of Nevada, you will be required to file your lawsuit within a year after the alleged violation happened. However, in the federal law, you are given two years from the time the alleged violation happened to file a claim.
How Can a Landlord Retaliate Against Me?
A landlord cannot discriminate against you, but the landlord cannot even retaliate against you either. Retaliation means a landlord that either decides to not renew your lease, ends your lease abruptly, raises your rent, or takes away your utilities and/or amenities.
What Can I Do if a Landlord Retaliates Against Me?
If you find yourself dealing with a landlord that is retaliating against you, you as the tenant can sue your landlord for the following:
To Cover your court cost, but also to punish the landlord (can be up to a maximum of $2,500)
To cover any loss or injury you may have suffered.