Douglas County Jail

, OR Inmate Search, Visitation Hours

Updated on: October 28, 2020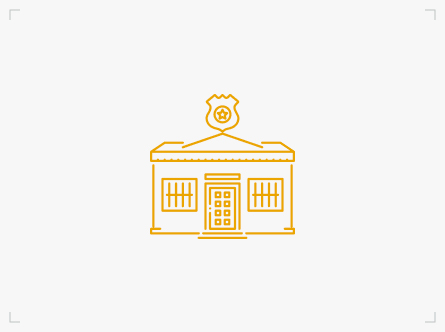 541-440-4440
1036 Southeast Douglas Avenue, Roseburg, OR, 97470
http://www.dcso.com/jail_N.asp
Douglas County Jail offender lookup: Bookings, Incarceration Date, Arrests, Race, Inmate Roster, Release Date, Age, Criminal Records, Mugshots, Booking Date, Charges, Bond, Who's in jail, Information Recorded.
The Douglas County Jail is situated in Roseburg, Oregon. The Douglas County Jail will only take in individuals over the age of 18 who were arrested within Douglas County.
The Douglas County Jail works closely with many other law enforcement agencies including police departments, federal agencies, and more.
The Douglas County Jail will take in both female and male offenders. The female and male offenders will be housed in different areas. No female and no male offender will be allowed to co mingle with one another.
The Douglas County Jail also offers a work release program for those inmates who have a job on the outside of the institution prior to being incarcerated. This work release program will allow the inmate to go to their job and come back to the facility at night.
Douglas County Jail — General Information
| | |
| --- | --- |
| Facility Name | Douglas County Jail |
| Facility Type | County Jail |
| Capacity | 283 |
| Address | 1036 Southeast Douglas Avenue, Roseburg, OR, 97470 |
| Phone | 541-440-4440 |
| City | Roseburg |
| Postal Code | 97470 |
| State | Oregon |
| County | Douglas County |
| Official Website | http://www.dcso.com/jail_N.asp |
Douglas County Sheriffs Office - Drain Substation
Inmate Search
While the Douglas County Jail does not have an inmate roster online, it does not mean you will have to call the facility for all the information on an inmate.
This is where VINELink will come in. VINELink is a great tool that will allow you to keep tabs on inmates in real time. You can have alerts on your mobile phone or your email of when an inmate is moved, saw in court, or released from the facility.
VINELink was made for victims, but many family members use VINELink to keep a close eye on their loved ones as they are going through the justice system.
Nationwide Inmate Records Online Check
Jail records, court & arrest records, mugshots and even judicial reports.
Sending a Mail/Care Package
Inmates in the Douglas County Jail will NOT be permitted to have care packages, but they can have letters from you.
Inmates can even receive the newspaper to the Douglas County Jail, but it will need to be delivered to the facility from the publisher. It cannot be sent to the facility from your house.
All mail (incoming and outgoing) will be checked by the correctional officers. This process will take a few days, so inmate mail will be delayed by a few days to ensure the safety of everyone involved.
Sending Money
Some general guidelines when it comes to sending money to an inmate in the Douglas County Jail is have the inmate information on the money order. If you are mailing a money order to the Douglas County Jail, you will need to mail it through United States Postal Service.
You will also have the option to drop it off with the correctional officer in the lobby as well when visiting.
Phone calls
The Douglas County Jail will give the inmate the option of using Encartele Inmate Calls or calling collect.
You will have to weigh both options as there will be pros and cons to both.
However, inmates will not need money in their commissary account to be permitted to make a collect call. The downside is that if you only have a mobile number, you will not get the call. If you do have a non-mobile number, then you will be the one charged for this phone call.
Visitation
Douglas County Jail holds visitation daily between 9 am to 6 pm. You are more than welcome to bring your money order to deposit for the inmate with you as well. You will just need to give it to the correctional officer in the lobby.
You will not be permitted to have any personal belongings on your person prior to entering the facility.
Inmates will only be allowed to have two visits per a day.
Visiting Hours
Monday — 7:30 AM to 9:00 PM
Tuesday — 7:30 AM to 9:00 PM
Wednesday — 7:30 AM to 9:00 PM
Thursday — 7:30 AM to 9:00 PM
Friday — 7:30 AM to 9:00 PM
Saturday — 7:30 Am to 2:30 PM
Sunday — 7:30 Am to 2:30 PM

Directions
Refer the map below to find the driving directions.
Other Types of Correctional Facilities in Oregon